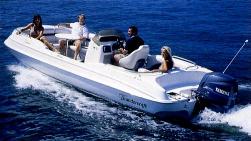 F R E E   RICE LAKE BOAT TOUR &
WATERFRONT LUNCHEON !*
Enjoy the beautiful sights of Scenic Rice Lake aboard the Sharon Male Real Estate Team Rice Lake Tour Boat! The "Sould III" will cruise through the fascinating waters of one of the best fishing lakes in Ontario, and is also part of the Trent Severn Waterway. Come see all the Beautiful Islands, Waterfront Properties & Tourist Areas & Enjoy a FREE LUNCHEONat the Fabulous Elmhirst Waterfront Resort.*
Compliments of Sharon Male**!
CALL
 Direct Toll Free Pager 1-877-228-1028
"HOOKED ON SERVICE" Direct Line 905-352-F I S H (3474)

R I C E L A K E W A T E R F R O N T .C O M
 
" S E L L  OR  B U Y  WITH ONE OF NORTHUMBERLAND COUNTY'S LEADING REALTORS!  
"May - October"
& Receive a FREE Awesome Rice Lake Boat Tour & Luncheon!*"
RE/MAX REALTRON REALTY INC.

1-877-526-6342
THE SHARON MALE REAL ESTATE TEAM

 

Serving...  Beautiful Rice Lake, Kawarthas, Cobourg, Port Hope & Surrounding Areas

 
"You'll Be HOOKED On Our Service!"

"For Results You Can

 M O V E On"

 

*conditions apply

~ EXPERT AREA KNOWLEDGE SINCE 1986 ~
**Sales Representative


Testimonials

---
Thank you

"We would like to express our appreciation to Sharon Male in the listing and selling of our waterfront home in Lindsay on Balsam Lake. We are very satisfied with the service that Sharon provided and her efforts. Sharon and the Team did a great job in keeping us up to date and informed of all activity on our property. We certainly will use The Sharon Male Real Estate Team in any future endeavours. Thanks foryour very professional service. We will definitely recommend Sharon to our friends and family." 

Paul & Helen Macsuga


 


---
Dear Sharon,
"Thank you for your exceptional service and commitment to selling our home in Roseneath Landing on Rice Lake AND... for the price we needed, desired, and got! Other REALTORS® came in at a lower price to list our home. You've been one of the kindest and most considerate and professional REALTORS® we have had, and being a military family we have had many! Overall we were exceptionally satisfied with the service and performance the Sharon Male Real Estate Team provided. We will recommend you to friends and family. Best wishes to you and your team for the future, and may the Lord Jesus Christ prosper you and keep you and cause his countenance to shine upon you in all your future endevours!"
Shannon & John Keenan

---
Dear Sharon:

" We are very pleased with the complete process of selling our cottage in Roseneath on Rice Lake from the moment we listed our cottage until the completion of the sale. Sharon & her Associates went over and above to keep us informed and updated on all aspects. We would not hesitate to recommend Sharon for any real estate transactions, "She knows her stuff!!" Thank you"


Bev & Alex Benedek






---
To Sharon Male

With reference to the selling of our cottage on Rice Lake we found Sharon to be very knowledgeable on the area in all aspects of the marketing and selling of our cottage. She made us feel at ease with the whole process. Sharon is truly the best Real Estate Representative in Northumberland area.  We will recommend her to all our friends and family. SHE GOT US THE PRICE WE WANTED FOR OUR HOUSE. IT WAS SOLD IN LESS THAN A WEEK. Thank you again.

Angie Bianca






---